Indy Residential Stair Lifts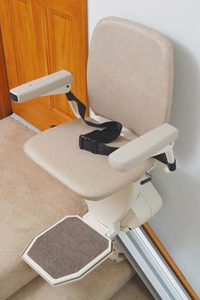 Indy Pinnacle
The Indy Pinnacle is the most popular Indy Stair Lift for 3 reasons: It's efficient, compact and reliable.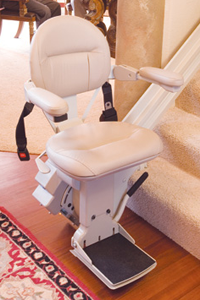 Indy Lux
The Indy Lux combines elegance with safety to bring you a stair lift that excels in style and comfort.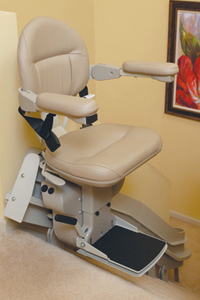 Indy Curve
Customizable to your stairway's specifications, the Indy Curve
hugs every curve and corner of your stairs.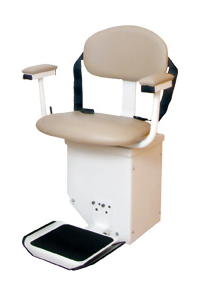 Indy Outdoor
Made to last, the Indy Outdoor can withstand the toughest weather, climate changes, and years of use.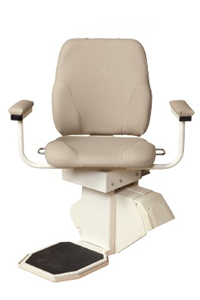 Indy XL
Secure. Comfortable. Reliable. The Indy XL has the heaviest carrying capacity in the stair lift industry.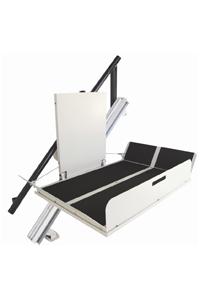 Indy Platform
With a steady track and efficient design, the Indy Platform takes "wheelchair-accessible" to a whole new level.

Why Indy Stair Lifts
Indy Lifts, a division of Nationwide Lifts, is not only well known in the stair lift industry but a true advocate for our clients. We believe that every person should be able to have continued access to their home, business, and life no matter what. Indy Stair Lifts provides that freedom with high quality, top-of-the-line chair and platform stair lifts at an affordable rate. Indy Stair Lifts is here to return lost independence to you or your loved one. If you or a family member has hampered mobility, we can make moving free and easy. Call us today to find out more.
Don't let stairs limit mobility around the home. Add a stair lift (or two) from Indy Stair Lifts to make your home more accessible to the elderly, injured, disabled, or anyone else who values their freedom and mobility. From helping you get up the porch to accommodating a narrow staircase, a residential stair lift makes getting from one place to another possible again. By having a large selection of high-quality, affordable chair and wheelchair platform lifts backed by a comprehensive warranty, Indy Stair Lifts goes beyond simply offering options for increasing accessibility. Browse our selection of narrow, custom, extra-large, and outdoor chair stair lifts for your home.
Narrow stairways are common in older homes, but don't let this dated design hinder mobility. Instead, make getting from one floor to another with ease by installing an Indy Pinnacle or Indy Lux stair lift, both chair lifts built specifically for narrow stairways.
Curved staircases and porch stairs can also pose problems, but Indy Stair Lifts has solutions for both. Get a stair lift customized to the architecture of your staircase by choosing our Indy Curve chair lift. Move up and past the porch steps by adding our Indy Outdoor stair lift, built to withstand several years of storms and seasonal changes.
Whatever your needs, Indy Stair Lifts can help make moving easy again.