Independence
Remember the exhilaration of learning to ride a bike, that first time your parent let go of the seat and you were off, pedaling your way into a whole new world of freedom? What about the day you got your driver's license and took your first solo cruise around town?
In our lives we celebrate each milestone of independence for the freedom it affords us, to go where we want to go and be who we want to be, unhindered. Mobility limitations that threaten to take away that freedom — even in our own homes — can be as emotionally distressing as they are physically painful.
But the right stair lift can change all that.
The Indy line of stair lifts has been carefully created to fulfill each category of need. Ranging in size, ability and style, each of our products has distinct features that make it stand out in the industry. At Nationwide Lifts, we only sell the best because we know we're offering more than a stair lift — we're offering a means to your independence. And that's a precious thing.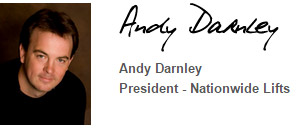 The Nationwide Lifts Difference
Nationwide Lifts stands well above the rest in all facets of the industry. We believe so strongly in the quality of our products that we back them with an unmatched 10-year warranty and 24/7 on-call support in case any issue arises, day or night. Our top-notch products and superior service give Indy stair lift owners both the independence and the peace of mind they deserve.
Nationwide Offices