PRO Lux Stair Lift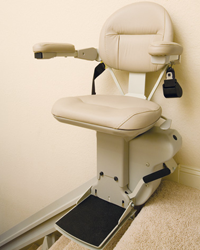 Elegant design, practical use.
The Indy PRO Lux offers safety and beauty with a great look and design. Compact and roomy, the Indy PRO Lux has a weight capacity of 400 lbs with the arms, seat and footrest folding to provide plenty of room for others to utilize the stairs. Its seat width of 21.75" gives plenty of room for a range of body types and sizes.
The Indy PRO Lux requires very little maintenance due to its direct drive motor. Using two 12-volt batteries as backup, the Indy PRO Lux plugs into a common household outlet and will continue to operate even during power outages. Offering top of the line safety features, the Indy PRO Lux is not only elegant but also practical.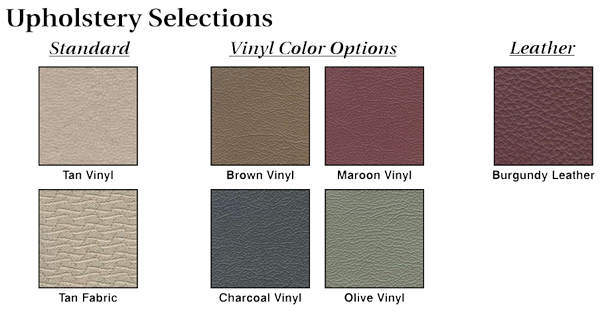 Increase mobility and conserve space with the Indy PRO Lux Stair Lift. Safe and made for use on narrow stairways, the Indy PRO Lux has an attractive and foldable design that supports up to 400 pounds. Let clients, workers, or patients fold out the stair lift to ascend, and have them fold it back up to make more room on the stairs for non-users.
With a direct drive motor, the Indy PRO Lux Stair Lift is designed for a variety of body types and sizes and operates during power outages. Installed six inches from the wall, this commercial stair lift can also have mid park and charge stations if a landing is between the top and bottom of a staircase.
Back to Main
Features
400 lb weight capacity.
Conforms to any body type with multiple seat heights, large seat size and adjustable width armrests.
Offers outstanding stability using improved rail design and clamping.
Operates using two 12-volt batteries along with a plug that goes into your household outlet.
Performs even during power outages.
Installs within 6 inches from the wall leaving plenty of room for guests to comfortably walk up the stairs.
Instant unit status using visual diagnostics.
Arms, seat and footrest fold for your convenience.
Uses a direct drive motor/gear box – No belts mean less maintenance.
Seat swivels at upper landing offering an easy and safe exit every time.
Specification
Seven upholstery choices.
Mid Park and Charge station for staircases with landings between the top and bottom of the stairs.
Larger Footrest.
Larger Seat available.
Manual or power folding rails.
Power Swivel Seat for upper landing exit and entry.
Power Folding Footrest that automatically lifts and extends when seat switches positions.