Monthly Financing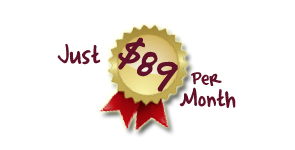 With a fixed interest rate loan, you'll always know what your monthly payment is, and financing options can give you monthly payments starting at $89 per month*. Please call your local office for details**.
*This assumes a total financed amount of $4,095 at 10.99% Annual Percentage Rate (APR) on a 60-month repayment term with 59 payments at $89.01 and 1 final payment of $89.01. Not all borrowers will qualify for this example APR or monthly payment.
**Monthly payments may be higher depending on factors such as loan term, final amount financed, and the APR. Review all loans terms with a store associate prior to accepting final terms.