The Advantages of an Outdoor Platform Stair Lift in the Summer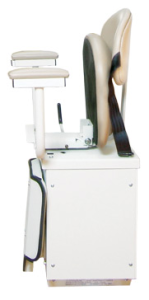 Outdoor platform lifts are sometimes called porch lifts, because they provide efficient access to a raised deck or porch which makes them ideal for summertime use.
With the coming of summer it's time to take advantage of the weather. What better time to make your home more accessible by adding an outdoor platform stair lift.
Call 1-888-203-5754 for More Information
The summer weather is perfect for sitting out on the deck or porch and a platform stair lift makes your porch totally accessible.
Platform lifts enable you to get to new places in your home with a large floor to floor lifting capacity. They offer greater mobility and freedom to seniors and others with disabilities. And the user doesn't even have to leave the wheelchair to be lifted.
Indy Stair Lifts, America's premiere provider of all kinds of stair lifts, offers an outdoor platform lift that provides convenient access to your porch or deck. We provide an affordable solution for individuals who needed assisted access to a porch for summertime enjoyment.
The Indy Platform is safe and easy to use with your wheelchair or motorized scooter and comes with safety features, including ramp obstruction sensors and non-skid surfaces.
Our platform stair lift acts as a safe transport system without requiring a lot of room. When folded it sits just 12" from the wall with a roomy 25" x 36" platform that automatically folds at entrance and exit. It travels up to 40 feet at a rate of 14 feet per minute and comes as an outdoor package that is ideal for summer. Indy's platform lift has a weight capacity of 500 lbs. and comes with a manual lowering device.
Your toll-free summer comfort line is 888-203-5754. Call Indy Stair Lifts today for more information about our outdoor platform stair lift that will facilitate access to your porch or deck to provide hours of summertime fun and relaxation.