Stair Lift Manufacturers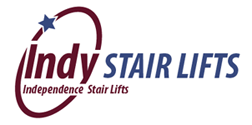 Nationwide Lifts has been the industry leader in the stair lift market for a long time. They have pioneered the concept of renting stair lifts and using convenient financing options for those who cannot afford to pay the full price at the time of purchase. Nationwide Lifts offers discounts to wounded veterans and their families; additionally, Nationwide Lifts has all of its products manufactured in the United States. This company offers long term warranties on all of its stair lifts along with an around the clock customer service call line. They also have a buy-back program; this program buys old and used lifts that are no longer needed. They have offices throughout the nation.
Call 1-888-203-5754 for More Information
One of the more innovative lifts that are manufactured by Nationwide is the Indy Pro Outdoor Lift. This stair lift mounts to the stairs instead of the wall. The seat swivels 90 degrees towards the landings at every level for very easy entry and exit. There are safety sensors to stop the lift in order to avoid stalls or if something is preventing the lift from operating properly; this lift can be installed on either side of the staircase. It also comes standard with the following components: a weather-tight component cover, a weather-tight header cover, along with a weather-tight seat and unit. The Indy PRO Outdoor Stair Lift makes accessibility to the home or the office possible in rain, sleet or snow. This model of stair lift comes with a five year mechanical warranty, a three year electrical warranty and a one year labor warranty. Outdoor lifts can also be used for houses that have access to a beach. This type of lift epitomizes the innovative spirit of Nationwide.
Working with trusted stair lift manufacturers, Nationwide lifts offers lifts in a wide assortment of prices, styles and colors. They make buying and installing a stair lift a hassle free transaction.